Profile of Lois Gold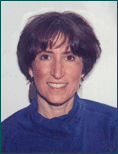 Lois Gold, M.S.W. is past president of the national Academy of Family Mediators and has been prominently involved in the development of mediation since the 1970's . She began the first mediation service in Oregon in 1980 and maintains a private practice as a therapist and mediator in Portland, Oregon. Her practice currently focuses on divorce, family, and workplace mediation, consultation and training in conflict resolution, and therapy to individuals, couples, and families. She also specializes in loss and healing and has had extensive training in shamanic practices.

Ms. Gold holds a B.S. degree from the University of Pittsburgh and an M.S.W. from New York University where she was awarded a National Institute of Mental Health fellowship. A former adjunct assistant professor Portland State School of Social Work, she has published numerous articles in the area of divorce, including the book Between Love and Hate: a Guide to Civilized Divorce., which was revised and updated in 2009 and titled The Healthy Divorce. She is also the author of The Sacred Wound: Healing from the Death of a Child, and is working on a book on marriage-- Bridging Differences: A Couples Guide to Resolving Conflict.

Ms. Gold was a founding board member of the Oregon Mediation Association and has served on the board of several professional organizations, including the Oregon Chapter of the American Association of Marriage and Family Therapists and the International Association of Family and Conciliation Courts. She co-chaired the Academy of Family Mediator's committee on Standards and Practices and was instrumental in the development of their Standards and Practices. She was also a member of the Parenting Plan and Custody Evaluation subcommittee of the Oregon State Family Law Advisory Committee. She holds memberships in the Oregon Mediation Association, National Association of Social Workers, the International Human Learning Resources Network, and the Foundation for Shamanic Studies.

Workshops and training have been sponsored by organizations including: National Association of Social Workers, Oregon Psychological Association, Oregon Mediation Association, National Academy of Family Mediators, Oregon Woman Lawyers, Oregon State Bar Family Law Section, Oregon Counseling Association, Jewish Community Center, Morrison Center, Providence/St. Vincent Medical Center, Oregon Health Sciences University, Kaiser Permanente, Emanuel Hospital, Clackamas Family Services, Texas Association of Mediators, New York Mediation Council, and Farmington District Court. She has been a regularly featured guest expert on family matters on KGW Noon News, and has appeared on other local television, including guest host for Town Hall.

She was employed as a caseworker for the New York City Bureau of Child Welfare prior to her degree and for Multnomah County Family Court Services as a marital therapist and custody evaluator from 1971-1980. Concerned about the impact of custodial conflicts on children and families, she left the court and founded the Family Mediation Center, the first alternative in the Oregone to adversary approaches to divorce. She has mediated well over 1,500 cases.
LOIS GOLD IS RETIRING JAN 1, 2012. She is availabe to see former clients on a limited schedule after that date and may be reached at loisgold45@gmail.com.
MEDITATION REFERRAL LIST:
Lauren MacNeil, JD, MSW http://www.laurenmacneill.com/
Sharon Williams JD http://www.mediate.com/SWilliams/
Herb Trubo JD, http://www.s-jt.com/web/
Scott Sorensen-Jolink, JD http://www.s-jt.com/web/
Josh Kadish, JD http://www.wysekadish.com/attorneys-staff/joshua-d-kadish/
Adam Furshner PHD http://www.mediate.com/Furchner/ (parent coordiation, consultation, and mediation)